The 11th meeting of the Conference of Parties to the Convention on Biodiversity, to be held in Hyderabad from October 8 to 19, will take stock of the Nagoya Protocol on access to genetic resources and benefit-sharing.  It will also review the progress of targets set to check biodiversity loss.
The Nagoya Protocol is about access to genetic resources and benefit sharing in a fair and equitable manner. Even as private parties and companies are allowed access to genetic resources and traditional knowledge held by communities, it envisages strong regulatory frame works and capacity building by nations ratifying the protocol.  So far only six countries have ratified the Protocol, and it would come into force only after at least 50 countries ratified the Protocol.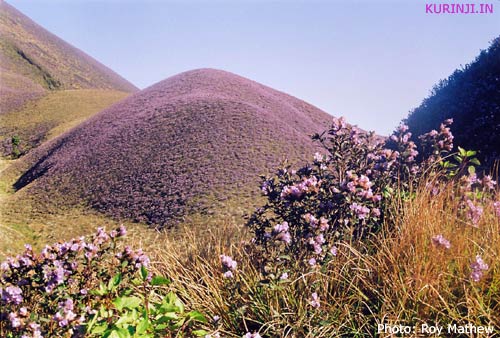 In this UN decade of Biodiversity, the Convention has set forth to at least halve the loss of natural habitats including forests, and where feasible, bring the rate of loss to zero.  It wants to establish a conservation target of 17% of terrestrial and inland water areas and 10% of marine and coastal areas by 2020 and restore at least 15% of degraded areas through conservation and restoration activities and make special efforts to reduce the pressures faced by coral reefs. There are also other targets.
India had proposed to increase the forest and tree cover to 33 per cent by 2012. However, the forest survey in 2011 showed that the forest and tree cover was only 23.81 per cent.  (India had, however, added three million hectares of forests and tree cover over the last three decades when most developing countries lost forests).
At Hyderabad, the delegates are to review the work on island biodiversity and address ecosystem restoration, traditional knowledge systems, marine and coastal biodiversity, biodiversity and climate change, biodiversity and development, and several other ecosystem-related and cross-cutting issues. These are subjects of immense import to India which harbours seven to eight per cent of the World's biodiversity. (Of the 34 globally identified biodiversity hot spots, three are in our region—the Himalayas, Indo-Burma, and Western Ghats and Sri Lanka).  In terms of plant biodiversity, India ranks tenth in the World.
In the high level segment of the Conference from October 16 to 19, Heads of States and Ministers will be taking decisions on strategic plan for checking biodiversity loss, protection of livelihoods and reduction of poverty by conserving biodiversity, marine and coastal biodiversity and implementation of the Nagoya protocol. If the right decisions are taken, it would immensely benefit the poor and keep the world away from disaster that the loss of biodiversity could bring upon the globe. However, in the Conferences like this with their protracted negotiations, this is easier said than done.